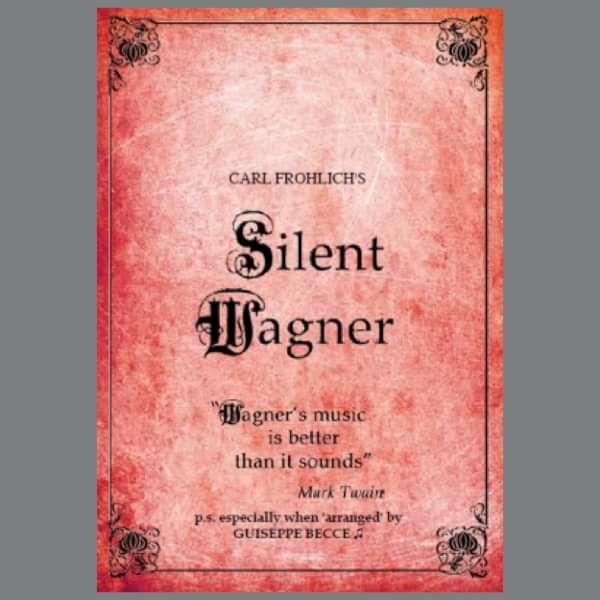 Richard Wagner: Carl Frohlich's Silent Wagner
Finding a good print of this hitherto elusive film took an enormous amount of time (and money!!). Although we knew that the star of the film, Giuseppe Becce, had also composed (actually, more 'arranged' the collected works of Beethoven, Mozart and even Wagner himself) a score for full orchestra to accompany the first screenings of this 'silent film', locating the manuscript of that score and then having the music especially recorded proved an even bigger problem.
But here we are, finally. The Life and Works of Richard Wagner, directed by Carl Fröhlich, first released on 20th November 1913, now on a DVD complete with the music that would have been heard at its first screenings before the First World War.
It was also the first ever 'bio-pic', and as such about who else but Wagner? What is extraordinary, however, is that it predates D.W.Griffiths and Birth of a Nation, usually described as the first 'long silent', at a time when most 'silents' ran for 10 minutes at most. Fröhlich's film runs for over 80 minutes!
Fröhlich, the director, went on to have a chequered career. A member of the Nazi party from 1933, he was eventually appointed President of the Reichsfilmkammer, the Nazi trade organisation which controlled access to all film activities. At the end of the war he was arrested and, although de-Nazified in 1948, his studio having been badly damaged during the war never resumed production. His films were then confiscated by the Federal Republic !!! Becce, the composer, went on to write the scores for over 60 films, most famously The Cabinet of Dr Caligari and Das Blaue Licht for Leni Riefenstahl. Unlike Fröhlich he survived de-Nazification but died, forgotten, in 1973, aged 96.
No wonder it has taken me an age to get their film to its present state, but well worth the effort I believe. The music track is mad, but for me works wonderfully well with the subject matter, itself mad when you think about it.
TONY PALMER