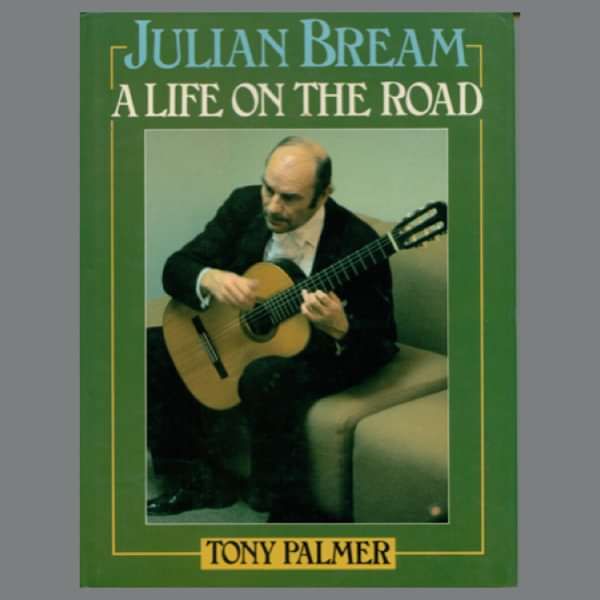 Julian Bream: A Life On The Road Book
'I don't think I'm a great artist,' says Julian Bream at the end of this remarkable book, 'but I know I'm a good one, and that I have got something to say, however modest.'
Julian Bream was and is recognized as one of the world's leading classical guitarists, some would say the greatest. He was certainly for many years Britain's senior ambassador as a guitarist and lutenist, touring more widely and more frequently than almost any other artist in the international arena. He also did incomparable work in the recording studio to establish both the guitar and the lute as concert instruments. Not content with his unique status as a performer, however, Julian Bream was always actively concerned with new music – commissioning works from a stream of leading contemporary composers. In addition, he was a powerful patron of instrument makers, and much of the current popularity of the guitar is due to his efforts.
Surprisingly for a man of his international reputation, Julian Bream was his own secretary. He planned his own concerts, made his own travel arrangements, drove himself around, checked his own lighting and carried his own baggage. At the same time, in earlier years he was an avid amateur cricketer and country gardener – growing his own fruit and vegetables all year round.
In 1982 this intriguingly self-contained man agreed to share some of the load. Tony Palmer traveled with him in Europe and America over several months drawing out from the essentially private Julian Bream his views on his art and on his position in the world of music. He discussed candidly the history of his beloved guitar and its role as a solo instrument, as well as his relationships with giants of contemporary music such as Walton, Tippett, Maxwell Davies, Stravinsky and Henze. With inimitable self-deprecating wit, he gave a unique insight into all that he then felt about his life on the road: where he was going, what good he believed he did, why he carried on, how he 'did it' – the guitar, the lute, touring, recording, commissioning, 'the old musicke racket', his long-time home in Dorset. Daniel Meadows accompanied them, and his beautiful photographs added to this unusual and exhilarating picture of a self-made man – who built out of nothing, starting back when a solo guitar recital was a novelty, his own unrivalled status as a man of music.
The re-publishing of Palmer's acclaimed book - for so long out-of-print and thus a much sought-after collector's item - will be hugely welcomed by music lovers and guitar aficionados around the world.