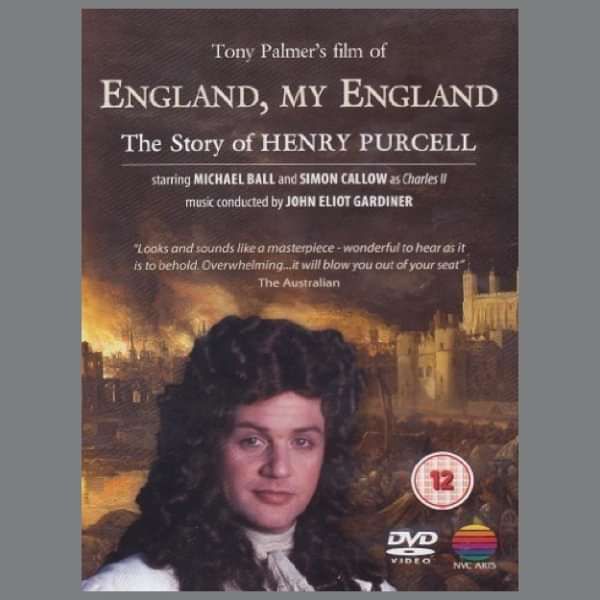 Henry Purcell featuring Michael Ball: England, My England CD (TPCD151)
Henry Purcell is a mystery. We know where he's buried (next to Vaughan Williams in Westminster Abbey), but that's about it. We don't even know who paid for his memorial stone in the Abbey. No-one knows for sure where he was born or even precisely when he was born. We don't know who his father was, nor the name of his mother. He lived exactly the same number of years as Mozart - only thirty-five - but we only know in detail what he did for three of those years. Page after page of the manuscripts of some of his masterworks are completely blank. Purcell was and is a mystery, except that we know he wrote over a thousand works, at least one for every working week of his life.
How then to make a film about such a mysterious, almost non-existent person whose glorious music remains our principal source of information? I knew that John Osborne, with whom I had worked several times, played Purcell's music more-or-less continuously in his great house in Shropshire - as he later wrote for the film, "I lived among the hills foot-marked here, rooted here, in ancient English time." Although already very sick, the challenge breathed new life into the old dog, as he would have said. Tragically he died before the film was finished and his work was skilfully completed by his friend (he always referred to him as 'Corporal') Charles Wood.
The film was first shown in its entirety on Channel Four in the UK on Christmas Day 1995 to mark the 300th anniversary of Purcell's death.